Transforming Advocate HealthCare with the Right Prescription
Leslie Lenzo can tell you about the dramatic transformation taking place in the health care industry's investment management. When she came to what was then Advocate Health Care as CIO in 2013, the Chicago-area hospital group didn't have a single investment professional managing its modest portfolio of corporate and pension investments. These days Lenzo and her eight-person staff manage a $12 billion portfolio and oversee investment choices for a $7 billion defined contribution plan. And Advocate is now Advocate Aurora Health, a 26-hospital system that ranks as one of the 10 largest not-for-profit healthcare organizations in the U.S. It may soon become even larger since Advocate Aurora announced in late June that it was exploring a merger with Beaumont Health, Michigan's largest healthcare organization. 
The growth of Lenzo's investment portfolio, like the growth of Advocate Aurora, whose 75,000 employees make it one of the largest employers in the Midwest, reflects the impact of rapid consolidation among U.S. hospitals, a process that is engaging the investment acumen of people like Lenzo who oversee the growing scale and complexity of healthcare financial management.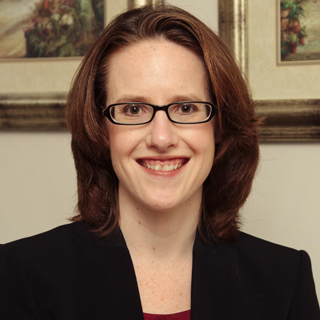 When Lenzo arrived at what was then called Advocate Health Care in 2013, after seven years as an investment manager at Northwestern Memorial Healthcare in Chicago, she says, "The investment program was very much under the radar. There was a $5 billion portfolio and nearly half of it was invested in cash and fixed income." As for financial management, she recalls, "There was only one person here, and that individual was more in an administrative role, so they were very reliant on an investment consultant."
But Lenzo quickly went Code Blue: "I joined at the beginning of September, and by the beginning of January, we had drastically changed the existing allocation to cut fixed income to 25% and re-allocated into alternatives."
She hired a staff and worked to develop a rigorous manager selection model. Meanwhile, she not only shrunk the fixed income exposure, within what remained, she reduced the exposure to credit and increased the core fixed income exposure to shore up capital preservation. The restricted fixed income allocation has "a much lower equity beta," she notes. She also sought to reduce the equity beta in the hedge fund program. While global macro and equity-oriented hedge funds get all the attention, Lenzo likes fixed income hedge funds that can generate better returns than bonds with limited incremental volatility. The character of the hedge fund program is deliberate given that the significant increase to hedge funds was funded from fixed income. She has "a very diversified, very idiosyncratic hedge fund portfolio." She went on to tilt the equities portfolio more in the direction of international equities, including emerging markets.
Over the course of five years, Lenzo completely revamped the Advocate portfolio. But just as she had gotten all of her ducks in a row, in 2018 Advocate completed a major merger with Aurora Health, a Milwaukee-based organization with eight hospitals in eastern Wisconsin. She moved from having both treasury and investment responsibilities to focusing exclusively on investing what had become a much larger pool of capital. She says, "We merged the (Aurora) portfolios fairly quickly. It was relatively old school in that it was very fixed income heavy" (85%). In the first six months after the merger, she liquidated most of the Aurora legacy portfolio and reinvested the proceeds in a more diversified combined Advocate Aurora portfolio.  
"As part of doing that, we made quite a few changes to the structure in which we held assets." One of those changes is turning out to be prescient: "Now we have a unitized investment pool, where, as we continue to merge or acquire other organizations, we can tuck those into the program." (And also take them out: In January Advocate Aurora signed an agreement to sell two hospitals in downstate Illinois.)
Since the merger, she has continued to seek incremental increases in the expected return of the portfolio. For example, the allocation to hedge funds, which served as a substitute for fixed income, has dropped from 25% to 20% while private equity increased from 14% to 19%. These days, the asset allocation stands at U.S. equities: 12%; international equities: 18%; private equity: 19%; hedge funds: 20%; real assets 11%; and fixed income 20%.
It's almost all managed externally, and almost all actively managed. "I've been a pretty big adherent of active," she says, "but we looked at segments across the markets, and asked, 'In those areas where it's less effective, does it make sense to be active?' We moved our large cap U.S. into passive, but the remainder should really remain in active management."
In the case of hedge funds, she says that portfolio "is built not to have too much exposure to the market. To do that, she adds, "We tend to be very diversified, particularly within the private assets. We have a strong preference for smaller 'nichier' funds across alternatives, which leads us to have a substantial number of funds because we don't want to be a significant portion for any manager."
The investment strategy has, of course, been complicated by the coronavirus. As the pandemic has unfolded, Advocate Aurora faced a double whammy since the investment markets swooned just as hospital revenues tanked because elective procedures were postponed or cancelled. "Historically, we think of our investment portfolio as being uncorrelated with our operating business," but the pandemic created a need for cash. "We were really concerned about the uncertainty around our operating business as a healthcare system: How much, if anything, were we going to need to provide to help the organization." She admits, "We're really flying blind." In March, she sold some Treasuries. But "based on some financing we were able to do – we did a bond issue and we were able to put together a syndicated line of credit – we haven't had to tap our investment portfolio."
In April "we got more certainty around what the organization's liquidity needs were going to look like," she says, adding, "At that point, the first thing we did was to take a look at the portfolio for places to play offense, and for the most part, we like the portfolio as it is." While she has done some rebalancing, she says, "There wasn't any big change that we made to the portfolio."
Looking beyond the current public health turmoil, she says, there may be some new directions for her portfolio. For example, "On the margins, we're looking at the distressed area because that could be interesting giving everything that's going on in the economy," she says. And she thinks the fund should expand the exposure to Asia. She's also created the position of innovative officer to seek out venture capital opportunities related to healthcare, and specifically to Advocate Aurora's long-term strategies. But she emphasizes there will be "no major tactical swings because that's not in our DNA profile. We tend to be very balanced, very diversified, and we tend to stay close to our allocation targets."
Having assimilated one acquisition, now she may have to do it all over again. On June 17th Aurora Advocate announced it had signed a letter of agreement to merge with Beaumont Health, a Detroit-based healthcare organization with eight hospitals. Discussions began in late 2019 but were paused at the outbreak of the COVID-19 crisis.
All this high finance is a far cry from Lenzo's roots: She was raised on a hog farm in northwest Iowa, where the closest town was Webb, "population 100 and change," she recalls. "The farm that had been in my family for five generations; I lived in the same house that my grandfather lived in that my great grandpa built." But she adds, "My parents will tell you that from the time I was a little child, they knew I was not going to stay on the farm." In high school she went on a trip to Washington with her 4-H club, and when she came back, she said she told her parents, "I'm going to Georgetown (the university, not the Washington, D.C. neighborhood)."
And she did, studying economics and government. By then, she was already interested in finance: "It started with my mom as well as my grandparents. My grandparents on one side put blue chip stocks into a custodial account for me, and my grandparents on the other side would talk to me about stocks. My mom joined an investment club, and I actually joined with her, but I wasn't old enough to open my own account. It was through those family experiences that I got interested in investing."
She graduated from Georgetown amid the 2000 stock market crash, but she was able to find a job as an investment analyst at Partners HealthCare Systems in Boston. It was a busy time, she recalls, "I was at Partners and doing my masters at night (at Boston University) and the CFA program in my free time. When I finished my MBA, I thought, 'This is the time to make the next step,' and that's when I moved to Cowen & Co. She went there in 2004 to be an analyst covering healthcare companies: "It was a fantastic experience; I learned a lot; but I knew that I wasn't going to be a sell-side analyst for the rest of my life."
Her life changed when her husband – she had gotten married in 2002 – took a faculty position at Northwestern University in Evanston, Illinois. They moved to the Chicago area in 2006, and she got a job as an investment manager at Northwestern Memorial Healthcare, before moving to Advocate Health Care as CIO in 2013.
Lenzo is the mother of four boys, ages 11, 10, 7, and 4. What does she do in her free time? "What free time?" she says. Besides spending time with her family, she likes boating and reading "best-seller fiction." How about reading a little Harry Markowitz or French and Fama on the side? "No way. That's what I do as part of my day job," she says. 
In terms of management style, she's an admirer of Jacinda Ardern, the Prime Minister of New Zealand who, Lenzo says, "balances a showing of compassion with taking a tough stance when necessary." Ardern has "also proven herself to be a fabulous communicator, particularly in times of crisis," Lenzo says.
Lenzo is a strong proponent of finding a career that links the intellectual rigor of investing with the mission-driven values underpinning a healthcare organization. Speaking of values, she's also a vigorous advocate for diversity and inclusion. "We spend a lot of time thinking about this, not only because we have a social justice obligation but also because diverse managers can bring in opportunities since some of those managers will think differently. They travel in different circles, so I like tapping into this as an additional source of alpha." Lenzo sees progress, but she argues that firms need to step up their efforts. They need to "populate the ranks of investment professionals from the bottom up so 10 years from now, the face of the investment industry can look different."
Lenzo believes that institutions with good management can change dramatically as times change. As evidence, she can point to the way investment management has been transformed at Advocate Aurora and throughout the U.S. healthcare sector.
Leslie Lenzo is a member of II Network. Sign up today to engage with the global community of asset owners and further discuss with her the content of this article.